HEPA filters and Ionic Cleaners: Economically and Budget Friendly, But Who would Benefit from an Air Purifier?
Do your children have allergies or asthma that seems to turn into a never-ending cycle of sickness and breathing issues? Do you have a pet bringing unwanted odors into your home? Do you have chemical sensitivities due to a moderately polluted neighborhood?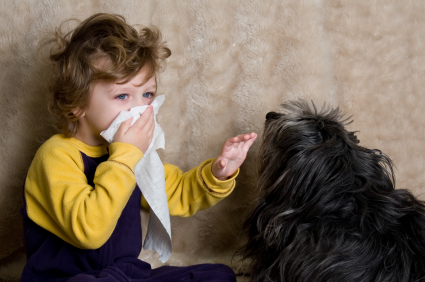 If you answered "yes" to any of these questions, purchasing an air purifier may be the answer you've been looking for.
Choosing an Air Purifier
Selecting a unit sounds good, but are you a bit worried about cost? Have no fear!
Explore Great Deals On Electronic Air Cleaners Today On Amazon.com
Currently, there are many affordable units available. However, buyers beware. Many purifiers do initially clean the air, but end up emitting ozone as a byproduct back into the air – a result which neither smells pleasing, nor is good for the environment (not to mention is not healthy to breathe). So be sure the unit purchased specifically indicates "zero ozone emission."
The Best Options for the Money
Currently, the two types of air purifiers which are both budget and environmentally friendly are HEPA filters and Ionic air purifiers.
One of the most innovative features on the market in air purifiers is "Negative Ion technology." Most companies do not offer this feature without added cost, however, Rabbit Air® (HEPA filters) and Sharp (Ionic cleaners) reviewed below include this and more for a price that will not break your bank.
So what are "negative ions?" Indoorpurifiers.com explains how these "electrically-charged particles in the air…remove airborne contaminates from the air we breathe, and have a rejuvenating effect when interacting with physiological systems (such as the respiratory system)." Most newer homes today are built so air-tight that these "nutrients of the air" cannot penetrate indoors.
HEPA Filters
HEPA filters function using a cloth type filter that can trap 99.9% of particles 0.3 microns or larger in size, and a fan to move air through the machine. HEPA filters are a great option for reducing allergens and, often, the filters can last for years, depending on the air quality in your home. Disadvantages usually include that they do not eliminate cigarette smoke (except for the featured HEPA below), chemical fumes, and gases.
Leading the way in HEPA technology is the company, Rabbit Air® (rabbitair.com), where all models are 100% guaranteed that they DO remove smoke, pollen, and dust. Starting at $329.95, is their "BioGS™ SPA-421A Ultra Quiet HEPA Air Purifier". Weighing only 17 lbs. and 22.5 inches high, this purifier boasts zero emissions and effectively covers 600 sq. feet for the normal user and 300 sq. feet for the Allergy sufferer.
Generally HEPA filters can be costly, with expensive filters to change, have no warranty, and can be extremely noisy. However, both the "BioGS™ SPA-421A Ultra Quiet HEPA Air Purifier" and the "BioGS™ SPA-582A Air Purifier" (which covers up to 780 sq. ft.), have a filter lifespan of between 1.5 and 3 years and when used on a 24/7 continuous operation manner, cost only $41 annually to replace. All models automatically come with a 5 year warranty, are ultra quiet, offer the ease of use with a remote control, and are available in a variety of colors (chrome silver, pearl white, lime green, and metallic blue).
Rabbit Air® HEPA filters also incorporate Negative Ion technology by using '"Nano-Silver ions'" that have been proven to effectively sterilize over 650 types of bacteria. Endorsed by NASA to purify water on space missions, "Rabbit Air has adopted Nano-Silver technology to ensure the most precise filtration." The company states that Nano-Silver is "safely embedded in the pre-filter" and "kills bacteria and deodorizes air, ensuring your environment is clean and safe to breathe."
If the four-stage purification system from the first two models does not do the job, you may consider Rabbit Air®'s "MinusA2 SPA-700A Ultra Quiet HEPA Air Purifier" six stage purification system that includes an activated carbon filter to fight odors. You choose the filter to fulfill your specific need ranging from Germ Defense, Pet Allergy, Toxin Absorber or Odor Remover. Each filter is specially engineered to trap and destroy different types of germs, chemicals and allergens that covers a 700 sq. ft area (performance that lies somewhere between the SPA-421A and SPA-582A). With a retail price of $765.00, this model is now only $459.95. While white is the only color for this model, the futuristic modern design is appealing and is convenient with a wall-mountable alternative, whereas the lower models are available only standing alone. However, the disadvantage is that these customizable filters are $75.00 to replace vs. the $41.00 of the previous models and only last for 1-2 years.
Even greater still is Rabbit Air®'s top model, the "MinusA2 SPA-780A Ultra Quiet HEPA Air Purifier," which covers up to 815 sq. ft and contains all of the benefits of the SPA-700A and promotes slightly more power and is available in both white and black.
And just in case you were cautious to try, the company gladly will provide a full refund – including shipping costs – within 30 days.
Ionic Cleaners
The Sharp Plasmacluster FPN60CX (OZONE FREE) is the best ionic cleaner presently selling. Ranging from only $329.00 to $379.00, Air-purifier-power.com states this unit "emits a balanced shower of positive and negative ions by splitting molecules of water in the air" as opposed to "ordinary ionizers" that "emit only negative ions, which attach to suspended particles, accumulating weight until they fall."
The Plasmacluster announces an advantage over HEPA filters alone as HEPA filters must wait for pollutants to be released into the air, while the ionic unit can destroy toxic chemicals at the source (an example given was paint on the wall.) Covering 330 sq. feet, this unit is quiet. It is ozone free. It also comes with a convenient remote control and a HEPA filter.
Only 19 lbs. and a stylish white or black color, the only feature this unit lacks is a longer warranty, as it only covered for one year. However, with so many happy customer comments about durability and performance – no worries!