Which HEPA Air Purifier is Right for You?
Many families are looking to HEPA (High Efficiency Particulate Arrestor) air purifiers to keep their homes clean and safe. So many different brand HEPA air purifiers are on the market that it can be confusing to choose the right one for your family. There are many factors one should consider when purchasing an air purifier. These factors include the size of the room being cleaned, the severity of allergies or other issues being dealt with (what you are removing from the air) and the budget allotted for the equipment purchase.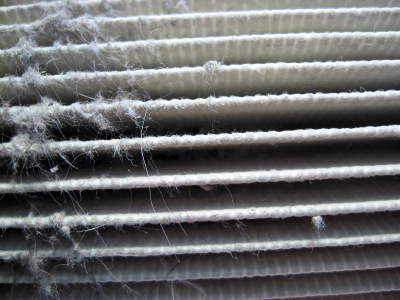 Size of the Room: Size Matters!
It is important to understand that a HEPA air purifier will only clean the room that it is in. The more expensive HEPA purifiers can clean one room that is 900 – 1500 square feet. An average one room purifier will clean approximately 350 – 500 square feet. If you purchase an air purifier that is too small for the room you are wanting to clean, the effect it has on the quality of the room air will not be noticeable.
Explore Great Deals On HEPA Air Purifiers Today On Amazon.com
How Severe are Your Allergies?
Most people do not have to have a top of the line HEPA filter to control their allergy or respiratory symptoms. The less expensive models will usually cycle less often and pull less air through the filter, leaving a greater number of particles in the air. The more expensive purifiers can cycle up to 8 times more than the less expensive brand, leaving the air exceptionally clean and basically allergen free. Unless you have severe allergies or a chronic, life-threatening medical condition like cystic fibrosis a less expensive model can most likely meet your needs.
What Do You Want Removed from the Air?
HEPA filters remove 99.7% of airborne particles that are 0.3 microns and larger in size. This includes pollen, smoke, dust, dust mites and animal dander. To remove mold, fungi, viruses and bacteria the HEPA filter must also have a high ultra-violet light system. A TRACS HEPA air purifier also contains activated carbon and zeolite to remove odors. This will leave the room not only clean, but fresh smelling also.
What is Your Budget?
A high end medical grade HEPA air purifier can cost almost $1000. Some cheaper discount store models can cost less than $100. You should not make a decision based on cost alone. The best advice is to research each brand and buy the model that has the most features you need within your budget. You should also keep in mind that the HEPA filter will have to be changed and can be quite expensive. You should price the cost of replacement filters when comparing costs of different brands.
After reviewing what to generally look for in a HEPA air purifier, there are some models that are recommended for particular situations.
Reviewing several models of HEPA air purifiers and knowing what your particular needs require is the first step to finding the right purifier for your home.