Ultraviolet Air Purifiers: A Legitimate Option?
Ultraviolet air purifiers are a new form of technology intended to substantially improve air quality and remove detrimental microbial particles that may be present in the air. UV air filters kill these particles without any actual filtration, but rather with rays of ultraviolet light that incinerate them as they pass through it.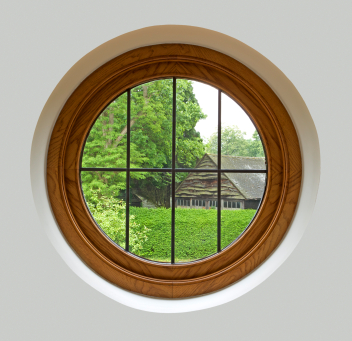 This newer form of purifier aims at helping those with asthma, lung complications, or allergies. Unfortunately, because of its relatively short time in the market, ultraviolet air purifiers are still rather pricey, at least more than conventional air filters that have been in use for a while.
Explore Great Deals On UV Air Purifiers Today On Amazon.com
Another uncertainty is the effectiveness of this more recent form of air filter technology compared to those that have been in existence much longer and thus are more perfected.
Ultraviolet Air Purifier: Pros and Cons
UV filters are superior to traditional filters in some ways; traditional air filters rely on a constant flow of air to filter it out, therefore they are significantly less energy efficient. Furthermore, since UV air filters don't use any actual filters, there's no worry about accumulation of dirty particles on the filter, and therefore no risk of contaminating the air further if the filtersisn't changed after a while.
However, ultraviolet light bulbs, like any other piece of equipment, wear down eventually and lose their effectiveness – every year, about 15% of an ultraviolet light's power is decreased. Although ultraviolet filters are a potential substitute to conventional air filters, the technology and research are not completely finished, and there are still some flaws.
UV air filters eliminate various micro-organisms in the air, but they don't kill every harmful particle. Optimal performance is only attained when these air filters are used in unison with other types of air filters. Also, some ultraviolet filters generate ozone to kill bacteria and sometimes may not be properly dispersed, posing a serious health concern.
Best Air Purifiers: Comparing Brands
If you've considered the positives and negatives of an ultraviolet filter and have decided to take on the task of acquiring one with the most value, this section will help.
HEPA filters are among some of the best available filters out there. Because the technology behind these filters have been proven to work, they are a bit more expensive but they also ensure highest possible air filtration.
A good UV air purifier can filter air out in a good-sized area, is generally more quiet than other filters, and is definitely proven to be ozone safe.
The Alen Paralda HEPA UV Tower Air Purifier has consistently proven itself as one of the best UV air purifiers available. It filters large areas, 400 square feet, is quiet, and does the most important thing: ensures very high performance in filtering. Another great thing about this purifier is that even though it's among the best, its price isn't among the highest. The Alen Paralda HEPA UV Tower Air Purifier is currently listed at $ 499.00.
However, if you're looking for the best of the best in the air purifier market, the IQAir HealthPro Plus HEPA Air Purifier is considered by most to be the best air filter currently available. No matter the air purifier authority or expert you may encounter, the IQAir has gotten great reviews from just about any source.
The IQAir HealthPro Plus boasts a 99% particle removal rate, an area coverage of 900- 1000 feet, HEPA filtration technology, a 6 speed fan, and maximum cleaning efficiency.
The IQAir HealthPro Plus is the best option for air particle removal to alleviate severe allergies or asthma symptoms. However, with great performance comes a great price tag;
The IQAir Plus is currently listed at $899.00. A slightly less effective, but still great model is available at $799.00, the IQAir HealthPro HEPA Air Purifier (notice the absence of the "Plus"). Yet, even though the tag is a bit hefty, there is no conventional air purifier that performs as well, no matter the price tag, and thus, no better value for an air filter.
The Alen Paralda HEPA UV Tower Air Purifier is one of the best options for an ultraviolet purifier while the IQAir HealthPro Plus HEPA Air Purifier is the best of any filter, no matter the type.
Alen Paralda has generally been a good air purifier brand, and one usually cannot go wrong when purchasing from that line. Also, HEPA filters are always better than non-HEPA filters, albeit a bit more pricy; as mentioned before, they have been proven be more effective.
Cheaper UV air filters should usually be avoided, as the technology for these hasn't been perfected. Since the target group of buyers are usually those who are afflicted with some sort of lung disease, allergies, or asthma, it's better to get the UV air filters that have been proven to work. In regard to other more common types of air purifiers, the same can be said, unless the buyer isn't concerned about any breathing deficiencies and is only looking for a less odorous or slightly more pure breathing atmosphere.
Conclusion: Meet Your Needs, But Clean Your Air
It's been widely accepted by most air purifier reviewers that for the average person, air filters aren't even a necessity. Instead, air purifiers are mainly intended for those who cannot live comfortably unless there are less toxins or microbes in the air.
The performance of air filters has been a debated discussion, and the operating capacities of many air purifiers has been questioned. UV air filters fall under this categorization, as many products from new manufacturers have not yet proven themselves as solid options.
As for those people for whom purer air is a medical imperative, there's absolutely no point considering or dwelling on the lesser, more economical brands. The absolute best is required, and it may be a better idea to stick with air purifying methods that have been proven to work, and from which great products are available (such as the IQAir HealthPro), than to invest in more fresh alternative that is not entirely proven to deliver good results.