Honeywell HEPA Air Purifiers
What you can't see can hurt you. When it comes to pollutants floating around in the air you breath every day, unfiltered indoor air can contain anywhere from five to one hundred times the pollutants as compared to outside air.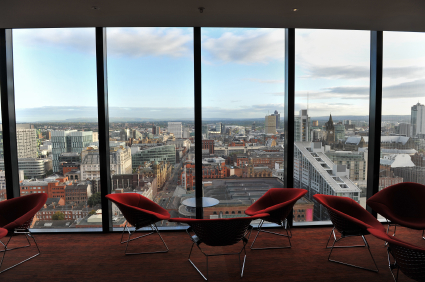 Americans spend up to 90% of each day indoors and may breath in smoke, dust, pet dander and mold spores without even realizing the damage they are doing to their health. Respiratory issues to the nose and throat and irritation to the eyes are commonly caused by the inhalation of unhealthy air.
Explore Great Deals On Honeywell Air Purifiers Today On Amazon.com
Some of the things you can try to do to alleviate this indoor air pollution problem are to:
regularly wipe down all surfaces in your home to minimize the collection of dust
vacuum and make sure to change bags often and also groom and bath your pet to keep dander under control
if you smoke or there is a smoker in the house, take it outside
check your appliances to make sure they are not emitting any carbon monoxide.
open your windows and allow the outside air to circulate throughout your house. The ventilation is healthy and you will notice a fresher smell to your environment.
The next thing you should consider is buying an air purifier. Amongst the best are Honeywell air purifiers which are highly recommended by physicians to their patients who are in need of an air purifier for their health. There are three basic types of air purifiers offered by Honeywell
True HEPA The True HEPA air filtration system is the top of the line system and it can remove up to 99.97 percent of air contaminants, .3 microns in size or larger. For people suffering from any type of airborne allergies, asthma or any other breathing problems, this type of system is ideal. A True HEPA system uses a fan to draw air from the room and filter it through a HEPA filter which captures the pollutants and the recirculates the cleansed air. It is recommended that you clean the filter about every three months. The filter can be cleaned with a vacuum cleaner or brush. No ozone is emitted from true HEPA filtration systems as particles are trapped in the filter and not attracted through an ionization process.
HEPA Type This system is very similar to a True HEPA air filtration system, except that it is not quite as efficient. None-the-less, the HEPA Type air filtration process does remove 99% of all airborne contaminants that are 2 microns or larger in size. The HEPA Type air filtration system offers very good air purification at a somewhat lower price point. It is a good option for those on a tighter budget who want help ridding their homes of most air pollutants.
Micro-Filter Technology Micro-filtration is a fairly new technology that uses a fan to circulate air and push it through a filter. It can remove pollutants as small as .3 microns. The system works by passing a high voltage charge through the filter that attracts the pollutants which are then captured in the honeycomb-like filter. The filters are washable and should be cleaned every three months. This system is good for allergy sufferers and those who just want to improve the quality of the air they breath. Because a slight amount of ozone is released (well below the allowable levels set by the EPA), this type of air filtration should notbe used by those with asthma or other severe breathing problems.
How Are Air Filtration Systems Rated?
The Association of Home Appliance Manufacturers (AHAM) has developed a formula that rates how well a system can filter out tobacco smoke, pollen and dust. There are separate ratings for each of these airborne contaminants.
The Clean Air Delivery Rate (CADR) is not an exact measuring system, but rather a comparative system. The higher the number the more capable the system is of effectively removing airborne pollutants.
Each air filtration company that is a member of AHAM must place a sticker on each system, showing the CADR numbers for tobacco smoke, dust and pollen removal. Consumers can feel confident in their purchasing decision by paying attention to these numbers.
What Should You Look For in a Honeywell Air Purifier?
Honeywell offers a wide variety of excellent air purifiers that make it easy for you to find the proper system for your needs. You should consider the size of the room, the CADR and your budget, when picking an air purifier.
The Honeywell Enviracaire True HEPA Air Purifier
This is the top-of-the-line air filter offered by Honeywell that removes up to 99.97% of airborne pollutants. There are a number of different models, designed for different sized areas. All models come with a limited five year warranty. Following are a few examples.
Model Number 50250 has a large capacity and is capable of purifying a room of approximately 400 square feet. It features three air cleaning power levels and in addition to the True HEPA permanent filter, also has an Activated Carbon pre-filter. The CADR ratings that determine the efficiency with which the unit removes dust, smoke and pollen is an outstanding 250. It's circular design features 360 degree filtration and it has an Intelli-Check electronic filter monitoring system. It retails for right about $200.00
Model Number 50101 is at the other end of the True HEPA size spectrum and is designed for a room of about 150 square feet (10 x 15). CADR ratings come in at an even 100 which is sufficient for a room of this size. It has all of the features of model 50250, but just for a smaller area. This unit sells for approximately $120.00.
Honeywell 16200 HEPA Type Tabletop Air Purifier
This is a unit designed to be used in small areas (up to 80 square feet) like a bathroom or utility room. It has three speeds and can sit either vertically or horizontally. Dust CADR=44, Smoke CADR=53, Pollen CADR=58.
This, small, tabletop air purifier retails for about $60.00.
These are just a few examples of the many air purifying models offered by Honeywell. An online search will provide you with a comprehensive listing of all units. Once you understand your specific needs, you can quickly find the model most appropriate.