Powerful, Affordable Air Purification: Try Hunter Products
Hunter makes a variety of air purifiers with different features to keep the air in your home clean and pure and free of allergens. Some of their models and features are listed below, including their strengths and weaknesses and relative costs.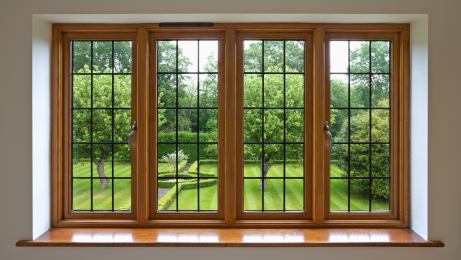 Hunter 30090 Quietflo HEPA (High Efficiency Particulate Air) Air Purifier with 3-Speed Fan
Features:
Quietflo technology
3 speed fan
Explore Great Deals On Hunter Air Purifiers Today On Amazon.com
Strengths Hunter's 30090 Quietflo model is effective at helping with allergies and clearing up sinuses. It features a Clean Air Delivery Rate (CADR) of 100. The unit is safe because the air slits are not large enough for small children to stick their fingers in and injure themselves. People report that the product is easy to clean and runs very quietly. It can also be placed in a variety of positions, such as being laid on its side or upright, or even mounted into the wall or ceiling.
Weaknesses Some people report having to change filters too frequently. With the filters being as expensive as they are (between thirty and forty dollars) some consumers feel it is not worth it. Some people even report that the product emits an unpleasant smell at first, either a burning smell or a new product smell.
Costs The Hunter 30090 Quietflo model is listed on Amazon originally for $120.00, but currently it can be purchased for half the price. As mentioned above, the replacement filters are a cost consideration as well.
Features:
HEPA filtration
Programmable digital controls with LCD panel
Filter-change indicators
Ionizer
Carbon pre-filter
3 speed fan
5-year limited warranty
Strengths This unit boasts a CADR of 260 and helps with dust, pollen, and other irritants. It reportedly takes up very little room and is very effective at pulling in the dirty air.
Weaknesses The filters need to be cleaned often.
Costs Hunter's 30378 HEPAtech model costs upwards of $100.00. The original listing is at nearly $300.00. Online retailers like Amazon have it for a little over $120.00. It is one of the more sophisticated models Hunter offers and hence is one of the more expensive.
Features:
3 speed fan
Calendar for changing filters
Activated carbon pre-filter
Strengths Hunter's 30057 air purifier model features HEPA technology and is said to be rather quiet and effective. It helps greatly with dust and pet dander. The filters come pre-installed so there is no initial setup. One of the other major advantages is the price.
Weaknesses It can also be noisy on higher speeds.
Costs This is a very economical purchase as air filters go. Its original listing is about $90.00, but you can find it online for just over $50.00.
Features:
HEPA system, made for larger rooms (up to 240 square feet)
3 speed fan
Separate ionizer
Strengths This air purifier is said to work well in general, removing things like food odors thoroughly and cleaning the surrounding air. It is also possible to lock the settings to your preference.
Weaknesses The replacement filters are expensive and difficult to locate and some may find the fan is too loud. Users should note that the unit is rather large (standing about 30 inches tall) and will not be inconspicuous.
Costs The 30715 is one of Hunter's more expensive models and is currently about $130.00 on Amazon.
Features:
HEPA filtration system
3 speed fan
Quietflo technology
Strengths Hunter's 30245 Quietflo model is an all-digital air purifier and makes a huge difference in the air quality. This unit is made for 224 square rooms, but people have found that this unit still works well in slightly larger rooms.
Weaknesses Despite featuring Quietflo technology, it seems that not everyone finds this air purifier is very quiet. Some have found that the higher settings are too loud, and instead keep the unit on the lowest setting.
Costs This unit will cost about $150.00 from online stores.
Features:
Carbon pre-filter
Mechanical controls
Filter replacements
Strengths This unit helps to get rid of allergens and pet odor, and makes the air smell very clean.
Weaknesses The fan is not very quiet. Only at the lowest setting is the noise level from the unit acceptable. The higher levels are disturbingly noisy. This is another Hunter product whose replacement filters are expensive.
Costs This unit is mid-level as far as costs go. It is currently about $100.00 on Amazon.
Features:
LCD display and remote and digital controls
3 speed fan
Ionizer
Lifetime filter and a replacement prefilter
5-year limited warranty
Strengths This air purifier re-circulates the air in your home to get rid of dust, debris, and allergens. It has a CADR in the 120s.
Weaknesses Though the fan is supposed to be whisper-quiet, some users may find that the higher settings are a little on the loud side. It is also important to vacuum the carpet regularly if the unit is placed on a carpet, because the unit will pull in most of the dirty air, but some of this debris is likely to collect around the unit's base.
Costs This is one of the most expensive air purifiers offered by Hunter, originally priced at over $400. Amazon offers it for a little under $120.
Features:
Ionizer to freshen the air
Controls mounted on top of the unit
3 speed fan
5-year limited warranty
Strengths This is a desktop air purifier and takes up little space. It also does not require much setup. It helps eliminate pet odors as well with a CADR of 72.
Weaknesses The high setting is noisy; however, the medium and low settings are more soothing. It is suitable for a ten-to-eleven foot room; it may not be effective if used in a larger room.
Costs This is one of Hunter's most economical systems. It can be purchased on Amazon for under $50.00.