Comparing Your Best Options
The Environmental Protection Agency has reported that indoor air pollution ranks among the top five environmental health risks in a home. The best way to reduce this risk is to ventilate with outdoor air. But on any given day, weather conditions or levels of contaminants can make this challenging, to say the least.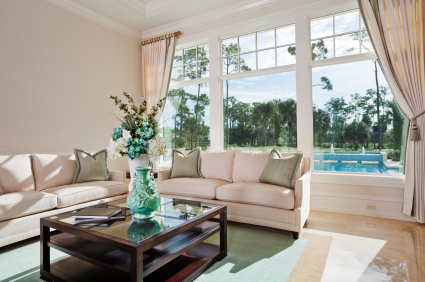 Air cleaning devices are quite useful in helping to control levels of allergens, particles, gaseous pollutants and airborne allergens in the home.
Explore Great Deals On Best Air Purifiers Today On Amazon.com
Portable air purifiers usually contain a fan, which circulates air. The device will also have an air cleaning device. The air purifier is evaluated as to their effectiveness in reducing or eliminating airborne pollutants.
The Association of Home Appliance Manufacturers (AHAM) has developed a method to rate this effectiveness by measuring the clean air delivery rate CADR. CADR measures a portable air cleaner's of contaminant-free air through cubic feet released per minute. CADR values allow for comparison of the various portable air purifiers on the market. Technology determines how efficient the filtration system in an air purifier is, and how well this technology is implemented within the device determines the filtration efficiency.
Combined with air delivery, filtration efficiency allows for determining just how effective any air purifier is.
Comparing the Best Multi-Purpose Allergy Air Purifiers
IQAir HealthPro and GC Series Models
The IQAir Healthpro Plus is the biggest seller of the IQ Air Purifier series manufactured in Switzerland. IQAir air purifiers provide a level of air purification that other vendors surpasses other air cleaners. The IQAir hyper HEPA filter gets rid of bacteria, dust mites, mold spores, pet dander and viruses. It has a high capacity pre-filter, along with the highest grade carbon filter for gas and odor removal. It also has a six fan speed setting and a filter indicator change light.
Other models include the IQAir Health Pro Plus, IQAir HealthPro Compact Plus and HealthPro Compact Air. There is also the GC, GC multigas, IQAir, IQAir Cleanroom Series H13 Hepa Air Purifier, IQAir GC VOC and the SIQAir Perfect 16 Whole House Air Purifier.
Prices range from round $800 to $2700. The only negatives typically associated with the IQAir purifiers are they can be rather pricey.
Blueair Purifiers
Comparing Blueair purifiers to IQAir, is somewhat difficult because it too is Swedish engineered, and offers excellent air flow at 5 to 6 air changes each hour, as well as a high CADR rating on all of their air purifiers.
The Blueair purifiers all all Energy Star Certified, offering 98% or greater particle removal. In addition to the HEPASilent filters, which are 100% waterproof and recyclable, Blueair sells the SmokeStop air filter, which provides additional odor and gas control using activated carbon pellets.
Blueair air purifiers are among the quietest units, making Blueair air purifiers optimal for use in the bedroom or office. Blueair's patented HEPASilent filters allow for excellent particle removal down to 0.01 microns. Blueair's HEPASilent filters are 100% waterproof and are recyclable. Blueair offers SmokeStop air filters in addition to their HEPASilent filters. Blueair's SmokeStop filters provide additional gas and odor control with its activated carbon pellets.
It's hard to say much against the Blueair air purifiers, but one general note is the some units like the 501, do not have pre-filters to prevent dust buildup that settles inside the purifier, making it harder to clean. The pre-filter also helps extend the life of the main filter, which is more expensive. Model prices range from $350 to $1000.
Pro comments for the Blueair include improved HEPA technology as part of air purification and special air filtration can only be found in Blueair models. Models come with ten year warranty.
Alen Paralda
Alen Paralda HEPA UV air purifier is an eco friendly lead free air purifier that is the first to meet Energy Star and ORHS standards for clean function and energy efficiency. It filters bacteria, pollen and mold and reduces energy usage. Considered a leader in green design it is ozone safe, contains no lead and is supported with a lifetime warranty.
Other Alen Paralda air purifiers include the Alen T300 HEPA UV Tower, at $299, covering 300 square feet, Alen A350 Energy Star HEPA, at $399, covering 800 square feet, and the Alen Paralda Air Purifier with a flu prevention filter at $560.
As compared to Blueair and IQAir, Alen Paralda air purifiers also filters approximately 99% of air contaminants. Negative reviews regarding Alen Paralda air purifiers include units are very noisy, too expensive, have a short life and are unattractive. Pro comments include units are aesthetically attractive and come with a lifetime warranty.
Conway AP-1008 Air Purifiers
Unlike other air purifiers, the Conway air purifiers are slimmer and fit easily into any home decor. They remove air particles and household odors and gases in areas of 300 square feet or less. The three stage filtration features a pre filter that is treated with an anti bacterial material to capture large dust particles, human and pet hair.
The A3 medium filter is anti-odor, anti-bacterial and anti-dust and a combination of activated carbon materials and vacuum metalized nano silver. It removes medium particles and light gases.
The HEPA filter captures particles like smoke, mold spores, dust, bacteria and viruses. The unit features a mood light and filter change alert indicator.
The price of the Conway AP-1008 is approximately $400. The Coway AP-1008DH Premium air purifier offers a four stage filtration system including a deodorization filter, which is activated carbon to remove odors, gases and unpleasant smells. It covers approximately 300 square feet and retails for around $500.
Negative comments surrounding the Conway AP-1008 air purifier include no remote control and only covers a limited amount of space (300 square feet). Pro comments include for the money, buyers are getting an excellent deal. Conway air purifiers come with a five year warranty, and filters last for two to three years. Most like the design and quiet and automatic setting, as well as the LED warning air quality, and the units receive an A+ for fighting pollen.