Sharp produces five different models of air purifiers that come either with or without humidification. Sharp is a reputable company that produces high quality air purifiers. They can be expected to last for a long time and to work very effectively.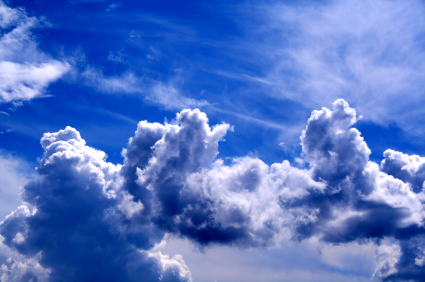 Models of Sharp Air Purifiers
FP-P35CX
FP-P40CX
FP-P60CX
KC-C100U
KC-C150U
Explore Great Deals On Sharp Air Purifiers Today On Amazon.com
Sharp produces three air purifiers without humidification.
The FP-P35CX air purifier is suitable for rooms that are up to around 229 square feet in size. Its CADR or Clean Air Delivery Rate is 150 for dust, 147 for smoke and 155 for pollen. This air purifier features a quiet fan, which makes it ideal for use in a bedroom or study, and a two stage filter system that can remove germs, smoke, dust, pollen and pet dander from the air. It uses a true, long life HEPA filter with an antimicrobial layer to remove microbes and pollen as the air is filtered.
The FP-P40CX Plasmacluster air purifier is suitable for rooms of up to 252 square feet. Its CADR is 157 for dust, 163 for smoke and 156 for pollen. This air purifier uses Sharp's Plasmacluster technology. The air purifier used true HEPA filters and a carbon filter for odor removal. The fan is very quiet.
The FP-P60CX Plasmacluster air purifier is suitable for rooms of up to 330 square feet. Its CADR is 209 for dust, 213 for smoke and 205 for pollen. This is a quiet Plasmacluster purifier that uses both HEPA and carbon filter to clean and de-odorize the air.
Sharp produces two air purifiers with humidification.
The KC-C100U Plasmacluster air purifier is suitable for room of up to 254 square feet. Its CADR is 164 for dust, 164 for smoke and 174 for pollen. Its humidifying function can run for up to 10 hours and has a capacity of 7.7 pints. This is a quiet, Plasmacluster purifier that has a true HEPA filter and a carbon filter.
The KC-C150U Plasmacluster air purifier is suitable for rooms of up to 347 square feet. Its CADR is 230 for dust and 224 for smoke. Like the KC-C100U, its humidifying function can run for up to 10 hours, but it has a capacity of 8.5 pints. This quiet purifier uses Plasmacluster technology and both HEPA and carbon filters.
Plasmacluster
Plasmacluster is a proprietary technology developed by Sharp to help remove particles and odor from the air. In addition to helping to cleanse the air, Plasmacluster can also have a humidifying effect and reduce static electricity.
Plasmacluster splits molecules of water into positive and negative ions. These ions spread through the room, attracting airborne particles and pulling them out of the air. This leaves the air fresher and removes odors, in the same way as a cleansing rainstorm.
Strengths
Sharp has an excellent reputation as an electronics manufacturer, therefore its products are all of a high quality. All Sharp air purifiers use a combination of different air purification technologies to cleanse the air. They all feature true HEPA filters that can trap minute particles, including pollen.
Sharp air purifiers are designed to work quietly and effectively.
Sharp air purifiers are very quiet, which makes them perfect for bedrooms and other environments where unwanted noise needs to be kept to a minimum without compromising on the efficacy of the air purification.
Sharp has put a lot of time and money into researching new technology for air purification and it has succeeded in making a very effective range of air purifiers. It is this focus on science and providing proof of the efficacy and efficiency of its products that really sets Sharp apart from other manufacturers of air purification technology. The Plasmacluster technology is one feature of Sharp air purifiers that has been thoroughly tested by scientists. Plasmacluster is unique to Sharp air purifiers, improves the humidity of the air at the same time as it cleans it. This technology mimics the cleansing action of water in nature, trapping particles of dust and other allergens using ionized water that is released into the room.
Sharp also designs its air purifiers to be energy efficient, which reduces the running costs and also helps to protect the environment.
Weaknesses
As with most air purifiers, the Sharp models are prone to the black wall effect if the rear air outlet is placed too close to a light colored surface. Particles expelled from the air purifier can attach to the wall, creating an ugly black patch.
The filters in most Sharp air purifiers need to be fitted carefully to avoid breakages or leaving any gaps that could compromise the efficacy of the air purifier.
All Sharp air purifiers essentially look the same. They are all small, white boxes. If you are looking for an air purifier that will match your home decorations and this style does not suit you, then you will have to look elsewhere.
Relative Costs for Sharp Air Purifiers
Sharp air purifiers tend to be fairly reasonable. Prices for Sharp air purifiers can range from about $200 to over $500, depending on the model and the merchant.
The HEPA and carbon filters used in Sharp air purifiers are designed to last for approximately five years before they need to be replaced, ensuring that costs are kept to a minimum.